Thank you to Tulip for sponsoring the giveaway for this post!
Hello! I hope your Friday is off to a great start! :) I am so excited because it's time for another edition of Team Creative Crafts! This month we are all tackling tie dye projects. Tie dying is always on our summer bucket list. So the timing of this post is perfect for us! I can't wait to try some of these projects this summer with my kiddos! Annnnnd we have a fun giveaway from Tulip! One of YOU will win everything you need to throw your very own tie dye party. So keep reading for tons of ideas, my tutorial on how to make these cute Tie Dye Shoes and to enter that ah-mazing giveaway. Let's get started! :)
Tulip Dyes are great for projects like these. Their dyes are permanent and color-fast, so they won't fade in the wash! Yay! They are also perfect for multi-color projects (like these shoes!). You just add water for beautiful & bold colors! Your kiddos will love to help out, & they'll enjoy creating their own fashion pieces.
For this project you'll need a few supplies:
Tulip One-Step Tie-Dye Kit
canvas shoes (I found these at Hobby Lobby.)
paper towels
trash bags
gallon bag
painter's tape
First you will take out the soles of the shoes, & then set them aside.
Then using the blue painter's tape ~ I taped around the rubber bottom of the shoe.
Then I put a garbage bag down with some paper towels on top for the shoes to sit on.
This is the perfect OUTSIDE project! ;)
Then I followed the directions on the back of the dye bottle to mix the dye. It was easy! Tip: Make sure you wear the plastic gloves that come in the dye kit. :)
Then I squirted some of the dye on the shoe.
I used my gloved finger to spread it around.
Then I kept adding different colors until the entire shoe was covered.
Then I put my shoes inside a sealed bag. You'll need to keep them inside the bag for at least 6-8 hours. I ended up leaving it inside there all night. :) The longer you wait the more vibrant your colors will be. Then take them out, & rinse out any excess dye with water. Let dry, and then your shoes are ready to wear. All done! :)
Enjoy all the fun tie dye projects from Team Creative Crafts below. :)
Beth with Creatively Beth is sharing How to Tie Dye Paper with Markers to make a Unicorn Wand
Lindsay from Artsy Fartsy Mama has created a gorgeous and colorful Ice Tie Dye Hoodie
Liz from Liz on Call is sharing a set of groovy Tie Dye Stickers created with her cutting machine
Kimberly from Crafting Cheerfully has created fun and vibrant Tie Dye Chalkboard Signs
Ginger from Ginger Snap Crafts is sharing a super cute pair of Tie Dye Sneakers for Summer fun
Elise from Polka Dotted Blue Jay has created a Tie Dye Gift Bag, perfect for all the groovy gifts
Heather from Homemade Heather is sharing the recipe for yummy Tie Dye Fruity Pebble Bars
Laura from Me and My INKlings has created a bright and colorful Rainbow Tie Dye Tote Bag
Smitha from Smiling Colors is sharing How to Throw a Tie Dye Party, perfect for Summer
Shani from Sunshine and Munchkins has created a rainbow Tie Dye Banner
Laura from Laura's Crafty Life has a full tutorial on How to Tie Dye Tote Bags
Justine from Little Dove has created a reusable Tie Dye Fabric Wrapping Paper
Erica from 5 Little Monsters is sharing Shibori Inspired Tie Dye Swaddle Blankets
Kelsey from Poofy Cheeks has created a Tie Dye Sublimation Tumbler for Mom
Be sure to enter the GIVEAWAY for a TULIP ONE-STEP TIE DYE KIT with 18 color bottles
and all the other supplies you need for a TIE DYE PARTY!! EEK! Good luck! :)

FYI: I don't have commenting on my blog post (too much spam!),
so for that entry just leave me a comment on my Instagram account!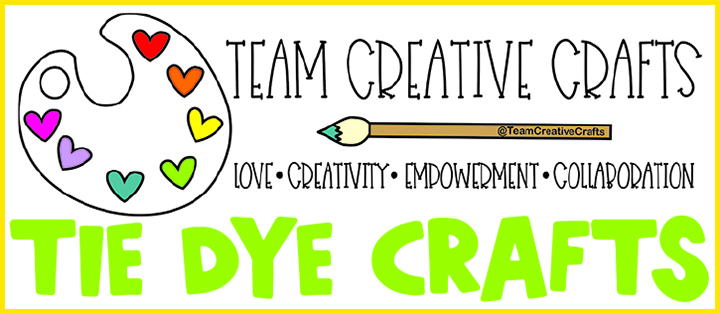 Enjoy these other summer time "tie dyed" projects from me. Click the picture or link for more. :)
Do you like to tie dye? What's your favorite way to do it? Let me know! :)
Connect with me on facebook or instagram.
Enjoyed this post? Never miss out on future posts by following us here.

Question or comment? Shoot me an email at ginger@gingersnapcrafts.com. :)
Thank you so much for stopping by my blog!
If this is your first time visiting, I'd love to keep in touch.
.