**This post contains affiliate links, and I will be compensated if you make a purchase after clicking on my links.**
Good morning! It's that time again! Time for another fun edition of Team Creative Crafts, and this month's theme is all about kid's parties. Yay! I have 5 kiddos, so throwing parties is one of my specialties. If I do say so myself! ha! Let me show you how I made these personalized beach balls for my son's huge 12th birthday pool party! Let's get started! Oh and be sure to read to the bottom of this post for tons of party ideas and a giveaway! :)
For this project you will need:
Cricut Joy (or other vinyl cutter)
permanent vinyl
transfer tape
weeding tools
beach balls
This project is so simple & cheap. ha! All you need are a bunch of beach balls. My son's birthday is in August. So I actually found all the beach balls on clearance at Walmart for 50 cents a piece! All you need to do is cut the vinyl. I used my Cricut Joy for this, and it worked perfectly. FYI: I used the Smiley Monster font. It cuts so easy, and it's nice and thick, so it weeds and transfers easily.
We ended up making over 20+ of these beach balls for party favors for all the kiddos at the party. Annnnnd they doubled as décor. I strung them together using fishing line and made a cute banner for our front porch and hung all the balls up there until the end of the party. The hardest part was blowing up all those beach balls! ha! ;)
We rented a giant water slide, made giant bubbles, played beach ball volleyball (of course!) and instead of cake we passed out Klondike bars. The kids had a blast and everyone loved taking their personalized beach balls home with them when we were finished partying. :)
Connect with me on facebook or instagram.
Enjoyed this post? Never miss out on future posts by following us here.
Check out even more amazing party ideas below! :)
Beth with Creatively Beth is sharing some colorful DIY Tie Dye Ideas for Birthday Party FUN
Lindsay from Artsy Fartsy Mama has created a Party Animal Coloring Page Tote Bag, two crafts in one
Liz from Liz on Call is sharing how to make Candy-Filled Cupcake Birthday Party Favors – BRILLIANT!
Kimberly from Crafting Cheerfully has created a whimsical Paper Cupcake Banner that is totally customizable
I'm sharing a Personalized Beach Ball Party Favor, for all those pool parties
Elise from Polka Dotted Blue Jay has created Easy Birthday Party Inspired Cupcake Decorations
Heather from Homemade Heather is sharing Cupcake Decorated Sugar Cookies and a Free Printable Tag
Laura from Me and My INKlings has created the CUTEST Confetti Birthday Party Hats with just three supplies
Smitha from Smiling Colors is sharing YUMMY Kawaii Inspired Sprinkle Donut Notebooks, great for goodie bags
Laura from Laura's Crafty Life has created a bright and colorful Birthday Party Balloon Wreath
Shani from Sunshine and Munchkins is sharing a Free Printable Encanto Birthday Party Fortune Teller
Erica from 5 Little Monsters has created Free Printable Party Favor Thank You Tags, perfect for goodie bags
Kelsey from Poofy Cheeks is sharing a Free SVG Cut File to make adorable Paper Pinwheel Decorations
Justin from Little Dove has created a FABULOUS DIY Rainbow Mini Pinata Craft with a step-by-step tutorial!
Be sure to enter the giveaway below. The winner will receive a Red Heart Yarn Pom Pom and Tassel Maker
with 8 Skeins of Rainbow Colored Red Heart Yarn courtesy of Coats and Clark. Yay! Good luck!

FYI: I don't have a comments available on my blog posts (too much spam!),
so comment on my Instagram post instead!
a Rafflecopter giveaway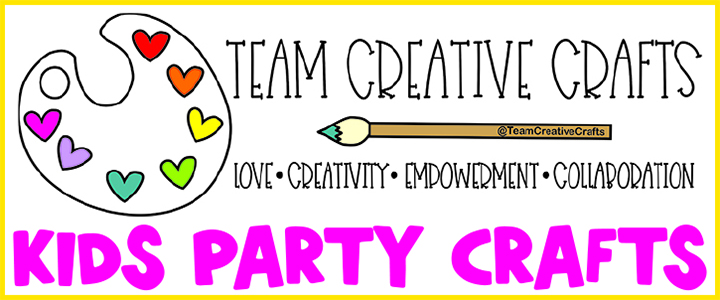 Question or comment? Shoot me an email at ginger@gingersnapcrafts.com. :)


Thank you so much for stopping by my blog!
If this is your first time visiting, I'd love to keep in touch.
.